Our vision is that all families succeed at breastfeeding.
Education for parents and families to better understand lactation, breastfeeding, and maternal and infant nutrition with us. We specialize in educating on these topics to help families make informed decisions.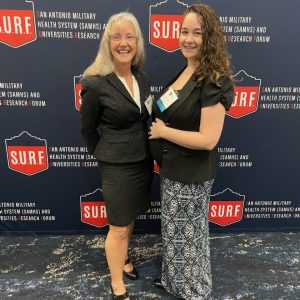 We supervise, perform and sponsor laboratory, clinical, and epidemiologic research on all aspects of maternal and infant health, specifically lactation and breastfeeding.
We provide training to health care professionals and health organizations. We offer supervised clinical practice to students interested in the field of mother/baby health.
Hours New Parent Trainings for Military Families in 2022
infant feeding assessments with 42 hours of follow-up care to familiies in need in 2022
Training Sessions for Health Care professionals regarding milk composition, maternal nutrition and lacatation physiokinetics in 2022
All families deserve a successful breastfeeding experience. Donate and support our Mission to educate, research and train those interested in successful breastfeeding.
If you have questions, we'd love to hear from you.